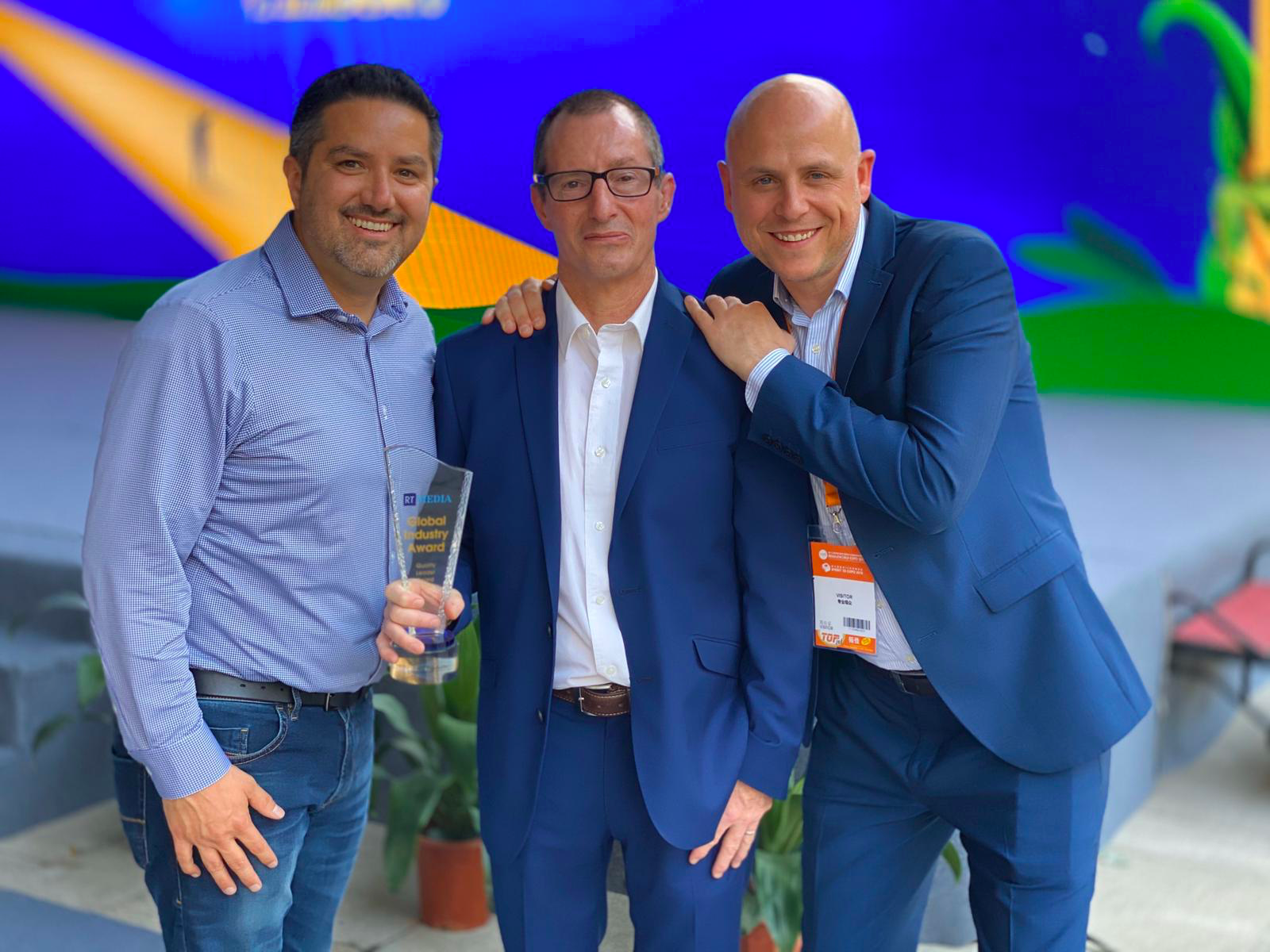 October 17th, 2019 – LD Products and their Channel Partner Division are pleased to announce that their LD GOLD Line Series of premium quality new build toner products was just crowned 2019 Quality Leader at the RemaxWorld Expo.
This designation elevated LD Products GOLD Line Series above last year's quality winner, Clover Imaging Group who provide remanufactured toner products.  It is the first time in the event's 12 year history that a New Build Cartridge series has won this prestigious award over remanufacturers.
The 2019 Quality Leader Award was selected by 16 judges from around the world and presented to LD's leadership team at the largest trade show in the imaging industry; the 2019 RemaxWorld Expo in Zhuhai China.  Remax is spread across 7,400 Acres of show floor with 450+ exhibitors and over 15,000 visitors from 104 countries.
This award comes at a time when GOLD Line non infringing new build cartridges are winning significant market share from toner remanufacturers who continue to consolidate as a result of declining demand.
"Winning this award sends a clear message to dealers that they now have a proven quality alternative to OEM and Remanufactured products" stated Christian Pepper, President LD Products Channel Partner Division. "The Quality Leader Award is the crowning accomplishment of an incredible year for the GOLD Line, which previously saw us receive multiple glowing testimonials from satisfied dealers and successful independent testing by BLI Laboratories of our regular and Extended yield toner series".
LD's GOLD Line series of print cartridges are a commercial grade, non-infringing new build print cartridge sold exclusively through imaging dealers. Dealers enjoy a step up in quality and bigger margins over leading remanufactured cartridges.
The Quality Leader Award is presented annually to a company, organization or individual that promotes, educates and advances the use of standards which raise the quality of imaging supplies. Prior to receiving the 2019 Quality award, LD Products has been recognized at Remax multiple times in previous years and this years award is a testament to their continued focus on providing a premium quality, non-infringing new build cartridge for up to 20% less than leading remanufactured alternatives.
"We are heavily invested in the next generation of premium quality new build cartridges that combine quality and performance like never before" Stated Aaron Leon, Founder & CEO of LD Products. "Our outstanding BLI test results combined with this quality award make our GOLD Line cartridges a 'must consider' product for imaging dealers heading into 2020"
The premium quality standards of the LD GOLD Line cartridges have been well documented boasting the industry's lowest return rate, 2019 BLI Lab Test Results and a battery of public testimonials from many of North America's most prominent dealers.
To learn more about the LD GOLD Line series of toner cartridges, interested dealers are asked to visit the LD Products Channel Partner website, view dealer testimonials or speak to an LD Channel Partner representative.
Partner Website:  cpd.ldproducts.com/
Dealer Testimonials: https://cpd.ldproducts.com/customer-testimonials/
Toll Free: 866-780-9385
Email: cpd@ldproducts.com
About LD Products Channel Partners Division
LD Products' Channel Partner division offers the Gold Line of Non-Infringing New Build Compatible printer consumables exclusively to qualified dealers.
The Gold line is engineered in the USA and assembled by contract manufacturing partners in China. Packaging is unbranded, and resellers own logos and contact info is applied at the point of sale by attaching a wraparound label detailing a picture of the cartridge inside, product info and delivery instructions.
The Gold line features a lifetime warranty and includes hassle-free cost coverage for resellers that must respond to onsite printer repairs caused by a faulty consumable. LD stands behind its products and fully indemnifies its customers in writing for infringement claims of U.S. Patents.