LD Products Gold Line Wins 2019 Global Quality Award!

The 2019 Quality Leader Award was selected by 16 judges from around the world and was presented to LD's leadership team at the largest trade show in the imaging industry; the 2019 RemaxWorld Expo in Zhuhai, China.
Watch The LD Manufacturing Process
See the difference for yourself in this video comparing how our GOLD LINE new build cartridges are manufactured vs. remanufactured alternatives.
SEE WHAT THE TOP IMAGING DEALERS ARE SAYING ABOUT GOLD LINE


CHALLENGE
In less than 2 minutes, we'll test your understanding of how two popular OEM alternatives compare on print quality, performance, and profitability.
Plus, you'll automatically be entered in our iPad drawing on March 31st, 2019!
HIGHLIGHTS
of imaging dealers said they now see the LD Gold Line New Build Cartridges as part of their future toner mix!
Here's why Dealers and MPS Providers are switching to LD



OEMs are exchanging lower prices for greater control over your business and customer base
Cartridge Remanufacturers have consolidated, limiting your choice and ability to negotiate lower prices

The Result?  MPS and transactional print related profit margins are getting skinnier.
If you're concerned, we can help.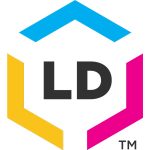 Enter LD Products,
The World's #1 Internet Consumable Retailer.
Our Channel Partner Division is proud to offer Imaging Dealers the Gold Line – a brand new disruptive line of Premium Quality Non-Infringing New Build Cartridges that perform like an OEM – and cost 20% less than you'd spend on a popular remanufactured cartridge.
"Our new build, non-infringing GOLD LINE of commercial grade toner products offer resellers a disruptive OEM quality alternative for 20% less than remanufactured cartridges."

Christian Pepper
President – LD Channel Partner Division.
What is a Non-Infringing New Build Compatible Cartridge?

Like many technology products, the Gold Line is engineered in the USA to meet or exceed OEM specifications for image quality and yield.  Unlike some OEM alternatives, the LD Gold Line does not infringe on any IP or patents. Assembly is completed in China to keep prices competitive.  Each cartridge features a brand-new shell and utilizes the highest quality internal components that are certified by our vendors not to infringe OEM IP or patents.

How does the Gold Line compare versus a premium quality Remanufactured cartridge?

Remanufactured cartridges typically require a used OEM shell/core that must be split in half to remove and replace internal components before being resealed.  Some cartridges do not go back together properly, and this can cause the end user to incur common quality fluctuations and some leaking inside the printer. For the reseller, this leads to more frequent service calls to clean 'dusty' printers.

Remanufactured consumables can also incur supply constraints as printer OEMs seek to collect empty cartridges to prevent them from being remanufactured.  When this happens, producers must turn to using a cartridge that was previously remanufactured. This reworking of a previously remanufactured cartridge further degrades the product quality and increases the incidence of end user leaking issues.

By comparison, each Gold Line cartridge features a brand-new clam shell that is filled with the same top quality components found inside leading remanufactured cartridges.  The result is OEM level performance for 20% less than a remanufactured cartridge.

Is the Gold Line different than LD consumer products?

Yes, LD regular product is sold through our websites to home and very small business users who value low prices over quality output.  The Gold Line was specifically created for resellers who service larger business customers with higher product quality expectations.  The Gold Line of toner cartridges may not be purchased by end users and is exclusively available through the LD Channel Partner division to qualified resellers.

Gold Line products include much higher quality components and toner formulations that guarantee OEM color matching, yield attainment and each Gold Line product is backed by a lifetime guarantee that includes service cost reimbursements in the unlikely event that a reseller has to attend a site to repair a damaged printer.

Why are Gold Line cartridges 20% less than remanufactured cartridges?

Sourcing and selecting quality cores (empty printer cartridges) is not easy to do and very expensive. The typical empty core costs about 30% – 50% of the finished product cost per cartridge before resale. The remanufacturing process is also very labor-intensive because it requires people to break the used cartridge in half, clean and replace used components.

The Gold Line costs 20% less because each cartridge starts with a brand-new shell and advanced manufacturing automation to ensure consistent build quality and reduce the human effort required.

These 20% savings are passed on to LD Channel Partners to win business and at higher margins.

How is the Gold Line different from other China made Cartridges?

The Gold Line are commercial grade toner cartridges and leverage the low cost of Chinese manufacturing with strict quality standards defined in the USA. Here are three key differences vs typical China made cartridges:

Superior Quality Standards – Gold Line cartridge 'recipes' are designed and engineered in our Phoenix, Arizona laboratory.
Consistent Quality & Performance – We manage our supply chain and hold our manufacturing partners accountable. Before all supplier shipments of product are released to inventory, we inspect and life test random samples in our Phoenix laboratory to ensure that each batch has been built with the components and processes we specified.
No IP Risk – Our R&D team, component vendors and manufacturing partners all work to assess and overcome known OEM IP/Patents associated with each product. We stand behind our Gold Line and indemnify our customers for infringement claims of U.S. Patents.
What's the LD Difference?
Highest Cost
Highest Quality
IP Compliant
100% New Materials
Greater OEM Control of Your Customer Base
2nd Highest Cost
High Quality
IP Compliant
Supply & Quality Limited by Core Availability
Declining Business Model
Very Low Cost
Inconsistent Quality
IP Infringement Risk
Low Cost Components
Unsuitable For Quality Focused Customers
20% Lower Cost than Remanufactured
Superior Quality
IP Compliant
100% New Materials
Perfect For MPS Contracts
Lifetime Guarantee
Our 100% satisfaction guarantee gives you complete peace of mind.
Our Gold Line cartridges have been tested and monitored for performance quality and page yield. In the event that you or your customer are dissatisfied, we will gladly replace the product and compensate you for labor costs. All of our Gold Line cartridges are backed by a lifetime guarantee and indemnification against USA IP/Patent infringement.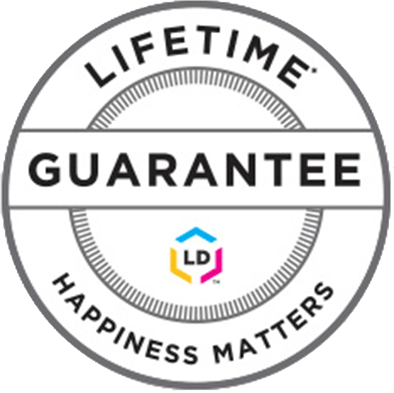 Book a Demo to Learn More